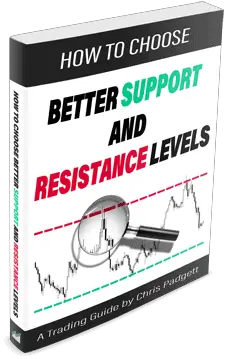 Are you tired of selecting support and resistance levels that aren't respected by the market? You're not alone. That's why I've created this free eBook to teach you how professional traders choose effective support and resistance levels.

Inside, you'll learn simple techniques to help you choose only the most significant support and resistance levels. You'll learn how market makers use significant support and resistance levels for stop runs, and how you can recognize this and copy them for huge profits! You'll also learn how professionals trade breakouts of these significant support and resistance levels.
Fibonacci retracement levels are commonly used by successful traders… and for good reason! Taking trade entries at certain Fibonacci levels is a popular trading technique on its own. However, in my experience, trading Fibonacci levels this way will not provide a sustainable edge in the market over time. That's why I created this eBook.

In its second edition, I show you how to trade the "sweet spot" of the Fibonacci retracement, how to combine Fibonacci retracements with other trading techniques and indicators to "weed out" bad trade setups, give you clear entry and exit rules with bullish and bearish examples, and more.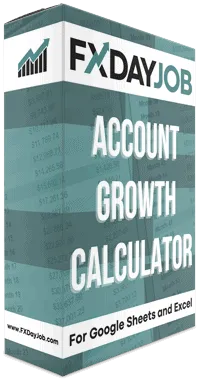 Need an account growth calculator? Whether it's just for fun or you're trying to evaluate the profit potential of a new trading system, a good account growth calculator is a handy tool. That's why I created this FREE calculator for my readers.

With this account growth calculator, you can project the profit potential of your trading system out to five years. Adjust your starting capital, monthly growth, and monthly contribution (optional).

You can bookmark it to use in your browser whenever you need it (no Google account required), copy it to use in your own Google Sheets account, or download it as a CSV file to use in Excel.