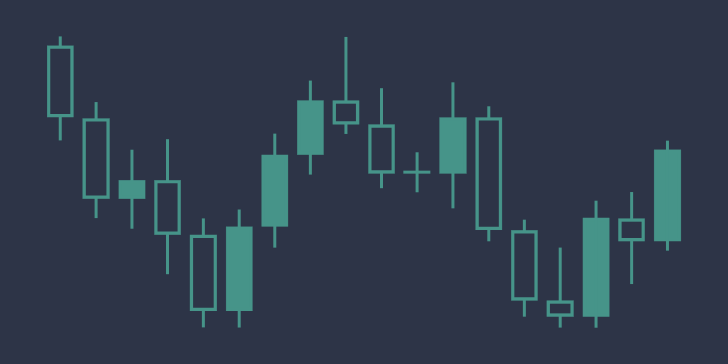 Want to learn how to read Japanese candlestick charts properly? Before we go further into this free price action course, we need to make sure we're building on a good foundation.
Many traders overlook the importance of shadows in price action trading. The shadows tell a story just as the open, close, and real body do.
Not sure what some of these terms mean? Don't worry. In this article, I'm going to explain the basics of reading Japanese candlestick charts, and why shadows are an important part of price action trading.
How to Read Japanese Candlestick Charts
In the image below, you can see an examples of what the real body, open, close, and shadows (or wicks) of Japanese candlesticks are.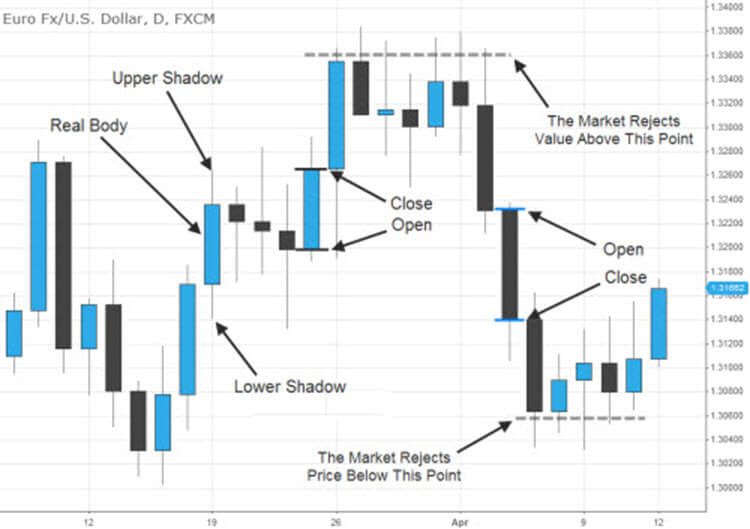 As you can see from the picture above, the shadows tell us a story just like the real bodies of these candles do.  In this case, the shadows are showing us areas of support and resistance – or levels in price that the market is currently rejecting, among other things.
Another example of how shadows play a determining role in price action trading is "long-tailed" candlestick formations.  These formations, whether they are long-tailed dojis, morning/evening stars, hammers, shooting stars, etc…, are more telling when it comes to the direction of price.
Example:  The longer the tail is on a shooting star or hammer (also known as pin bars by some), the more likely it is that price will reverse direction.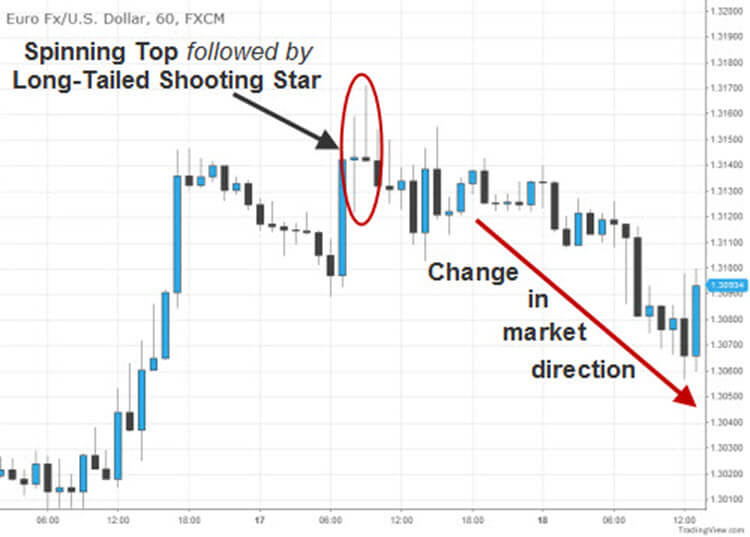 In the image above, you can see a spinning top followed by a long-tailed shooting star. As the long tail (shadow) of our shooting star suggests, their is strong rejection of value above this point. The fact that this formation followed a spinning top makes it more potent, as spinning tops and dojis signify neutrality in the market.
I learned most of these price action techniques from Steve Nison. I've tried a few price action courses before, including Nial Fuller's price action system, but Nison's techniques actually worked for me.
Note: I wrote a full review of his candlestick indicator for MT4, called the Nison Candle Highlighter. It could be useful to help you spot these patterns, especially if you're new to candlestick trading.
Nison is credited with introducing the western world to candlestick charts. He is THE expert on price action.
Nison's methods are excellent on their own. However, when combined with a good trading system, or other indicators, these techniques can give you a real edge in the market.
The great thing about price action techniques is that you can add them to just about any current trading system or method. Price action is great for spotting entry and exit points, and can be dangerous in the hands of a good scalper.
Now that you know the basics of how to read Japanese candlestick charts, we can move on to some more advanced stuff. For an example of how you can use price action with other trading strategies, check out my article on trading MACD divergence, or learn how to trade divergence on other indicators.