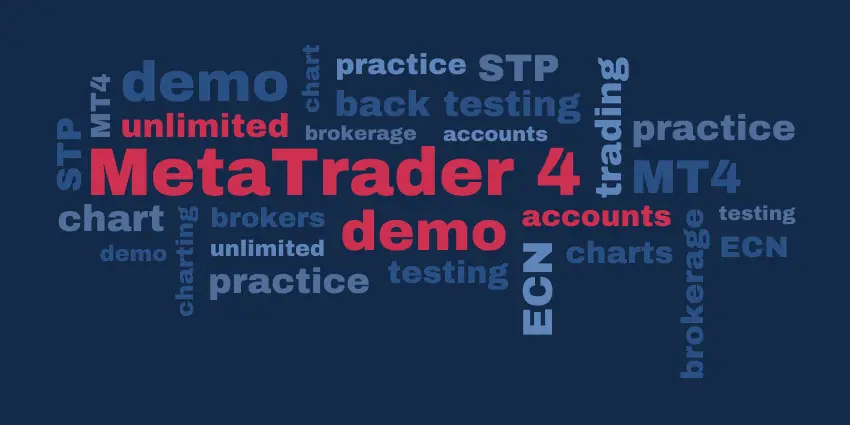 Overview
Since I started trading Forex in 2011, many things have changed. It used to be fairly easy to find brokers offering unlimited MT4 demo accounts. Now, it's a real chore.
To make things worse, most of the websites that claim to have an exhaustive list of no-expiry MT4 demo brokers are outdated. Google still indexes brokers' websites that used to – but no longer – offer unlimited time demo accounts for MT4.
For instance, searching for the terms "unlimited MT4 demo accounts" or "no expiration MT4 demo" will bring up results that include MB Trading. MB Trading used to offer non-expiring MT4 demo accounts but has now been acquired by TradeKing. TradeKing's demo accounts expire in 30 days.
Dukascopy used to offer unlimited MT4 demo accounts as well. Now their demo accounts expire in only 14 days! I'm not talking about 14 – 30 days of inactivity either. There are tons of examples like these.
It doesn't make sense for a Forex broker to limit the time a prospective client can use their demo account. No trader can properly forward-test a trading system in 30 days or less. It takes lots of back-testing and demo trading to determine whether or not any particular trading strategy is profitable.
Brokers that don't give you unlimited MT4 demo accounts are essentially saying, "I don't think you are going to be a profitable trader, but if I limit your testing period to 30 days or less, you may not realize that fact, and you'll still fund an account with us."
Amongst the brokers that offer unlimited MT4 demo accounts, five have garnered attention for their service quality and additional features: Pepperstone, Blackbull, Vantage, AvaTrade, and XM. These brokers not only provide a practice ground for new traders but also cater to experienced traders looking to refine strategies or acquaint themselves with the nuances of the MT4 platform. Each broker has unique offerings, from comprehensive educational resources to diverse trading tools, all designed to enhance the trading experience while catering to a global clientele.
Key Takeaways
MT4 demo accounts provide a vital practice platform for traders.
Brokers like Pepperstone, Blackbull, Vantage, AvaTrade, and XM offer unlimited access to demo accounts.
These demo platforms come with distinct features, aiding in the overall development of trading strategies.
Brokers Offering Unlimited MT4 Demo Accounts [wtds-year]
EagleFX
Expires: Never
Charts: NY Close
U.S. Traders: Yes
OANDA
Expires: Never
Charts: NY Close
U.S. Traders: Yes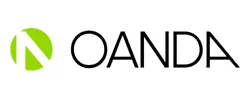 IC Markets
Expires: Never
Charts: NY Close
U.S. Traders: No
XM
Expires: After 90 days of inactivity
Charts: NY Close
U.S. Traders: No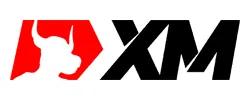 IG
Expires: After 30 days of inactivity
Charts: GMT +0/1
U.S. Traders: Yes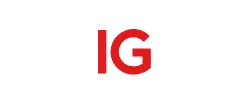 FXCM
Expires: After 30 days of inactivity
Charts: NY Close
U.S. Traders: No
FXOpen
Expires: After 14 days of inactivity
Charts: NY Close
U.S. Traders: Virgin Islands only
Understanding MT4 Demo Accounts
As a seasoned trader, I recognise the immense value that MT4 demo accounts bring. They're essential tools for fostering trading skills without financial risk.
Demo Account Features
Demo accounts provide a simulated trading environment where I can practise using virtual funds. These mimic real market conditions on the MT4 platform, known for its robust features and user-friendly interface. Here's a quick glance at the typical features:
Currency Pairs & Instruments: A range of options mirroring live account offerings.
Real-time Market Conditions: Accurate reflections of market price movements.
Virtual Funds: Usually generous amounts to test trading strategies.
Full Platform Functionality: Access to charts, indicators, and tools for comprehensive testing.
Benefits of Unlimited MT4 Accounts
Unlimited MT4 demo accounts stand out significantly. My experience shows several advantages:
Extended Practice Time: I can refine strategies over prolonged periods, free from expiration anxiety.
Testing Expert Advisors (EAs): Unlimited accounts allow me to assess automated systems thoroughly.
Risk-Free Learning: I gain confidence as I learn the intricacies of the MT4 platform without risking actual capital.
Strategy Perfection: Over time, I can adjust methods to align with shifting market conditions.
By deploying these accounts, brokers like Pepperstone, Blackbull, Vantage, AvaTrade, and XM provide valuable platforms for continuous learning and strategy development.
Comparison of Brokers
As an experienced trader, I'm going to give you an incisive look at five brokers that offer unlimited MT4 demo accounts: Pepperstone, Blackbull Markets, Vantage, AvaTrade, and XM. Each broker comes with its own unique set of features that cater to different types of traders.
Pepperstone Overview
Pepperstone is renowned for its robust regulatory framework, having secured a high trust score. My focus here is on their MT4 offering, which includes both standard and razor accounts. Based on their approach, it's clear that they aim to serve both novice and expert traders with flexible trading options and an array of analytical tools.
Blackbull Markets Insights
Blackbull Markets, another force in the trading world, provides traders with a competitive edge through its ECN pricing and deep liquidity. As someone who pays attention to detail, I appreciate their efforts in offering customisable account types catering to different trading styles, which is quite impressive for both new and seasoned traders.
Vantage Features
When it comes to Vantage, I find their overall Trust Score very reassuring. It's indicative of their commitment to reliability and trust. Their MT4 platform access is a notable strength, providing an optimal trading environment with practical tools and resources that enhance trading precision and decision-making.
AvaTrade Evaluation
AvaTrade stands out for me particularly because of their expansive asset offerings. When traders open an account with AvaTrade, they not only get access to MT4 but also a platform that is rich with educational resources and customer support, making it a viable option for traders at all levels of experience.
XM Examination
Lastly, XM distinguishes itself with its user-friendly interface and wide range of trading instruments. My experience finds their research and educational materials very useful, especially for beginners. Their leverage options and no-no-quotes policy demonstrate their commitment to providing a fair trading environment.
In comparing these brokers, I've looked specifically at how they offer MT4 demo accounts, as well as their individual distinctive features. Each broker has been scrutinised based on their platforms, services, and tools that are relevant for trading efficiently on the global markets.
Demo Account Setup Process
When I decide to explore trading markets before committing to real funds, setting up a demo account is a prudent first step. It's important for both new and seasoned traders to familiarise themselves with platform features and market conditions without the risk.
Registration Steps
For brokers like Pepperstone, Blackbull, Vantage, AvaTrade, and XM, the registration for a demo account typically involves:
Navigate to the broker's official website.
Locate and select the option for a demo account registration.
Fill out the necessary personal details, which often include full name, email address, and phone number.
Agree to any terms and conditions required by the broker.
This process is free and is usually completed within minutes, granting immediate access to virtual funds for trading practice.
Accessing MT4 Platform
After registration, accessing the MetaTrader 4 (MT4) platform is straightforward:
Download the MT4 platform from the broker's website or use their web-based version if available.
Install the downloaded application or proceed with the web version.
Log in with the provided demo account credentials.
These steps ensure I can start exploring the trading interface right away.
Utilising Virtual Funds
Upon accessing the MT4 platform, the demo account is preloaded with virtual funds, allowing me to:
Experiment with trading in real-time market conditions across various markets.
Practice risk management strategies and trades.
Learn to use the platform's analytical tools and indicators without financial risk.
Remember, while demo accounts simulate live trading, there might be psychological differences when transitioning to a live environment with actual capital at risk.
Enhancing Trading Experience
As a seasoned trader, I've found that the strategic application of trading tools significantly enhances performance. Whether I'm testing strategies using demo accounts with brokers like Pepperstone and AvaTrade, or engaging in live trading, making effective use of technology and resources at my disposal is key.
Effective Use of Indicators
Indicators serve as my compass on the often-uncertain seas of Forex trading. By utilising a vast array of technical indicators provided on platforms like MT4, I gain insights into market trends and price patterns. I make it a point to familiarise myself with both leading and lagging indicators, using them to time my entries and exits with greater accuracy. For instance, a simple moving average (SMA) can help me smooth out price data over a specific period, giving me a clearer view of the market direction.
Employing EAs for Automation
The use of Expert Advisors (EAs) drastically transforms my trading experience. These automated systems allow me to execute trades based on predetermined conditions without my constant oversight. With brokers such as XM and Vantage, I can fine-tune EAs to align with my trading strategies, ensuring that they fit my risk tolerance and trading objectives. The automation minimises emotional influence and helps manage my trades more efficiently, day or night.
Leveraging Copy Trading Options
Copy trading options are a boon for enhancing my trading experience. This feature, which I've accessed through brokers like Blackbull, enables me to mirror the strategies of more experienced traders. By carefully selecting traders who align with my risk profile and success metrics, I can diversify my trading approach and potentially benefit from the seasoned insights of successful traders. This avenue not only augments my own trading strategy but also contributes to my learning and experience in the Forex market.
Broker Regulation and Security
In discussing the regulation and security of brokers, I focus particularly on their adherence to robust regulatory standards and their policies to ensure client fund protection. It is essential to note how each broker underpins its operations with strict security measures.
Regulatory Compliance
Each broker I've researched comes under comprehensive regulatory oversight. Pepperstone and Vantage are authorised and regulated by the Australian Securities and Investments Commission (ASIC), strengthening their credibility. AvaTrade faces strict oversight from several entities, including the Central Bank of Ireland and the Australian Securities and Investments Commission (ASIC). XM holds licensure from the Financial Services Commission (FSC), among others, reinforcing trustworthiness in its operations. BlackBull aligns with the regulations of the New Zealand Financial Markets Authority (FMA), which promotes integrity and transparency for users.
Security Measures
Security is a critical priority for these brokers. My research indicates that Pepperstone, BlackBull, and Vantage employ advanced encryption and cybersecurity protocols to safeguard user data and transactions. They have implemented stringent in-house security protocols to further protect against unauthorised access. AvaTrade offers additional layers of security, also utilising strong data encryption to create a secure trading environment. XM follows suit with a commitment to robust online security systems.
Funds Protection Policies
I place significant emphasis on how these brokers approach the protection of client funds. All the brokers I've mentioned provide negative balance protection, which ensures clients cannot lose more money than they have in their trading accounts. Pepperstone segregates client funds, holding them in top-tier banks, and operates in compliance with the Financial Conduct Authority (FCA) standards. BlackBull also keeps client funds segregated and adheres to the FMA guidelines. Vantage holds a similar policy in line with ASIC requirements. AvaTrade and XM, across their global operations, adhere to strict regulatory standards enforcing client fund segregation to provide an added layer of financial security.
Account Features Comparison
In this section, I'll compare account features offered by Pepperstone, Blackbull, Vantage, AvaTrade, and XM, focusing on their account types, commission structures, and spreads and leverage options.
Account Types
Pepperstone offers two primary types of accounts: the Standard and the Razor account, with the Razor offering low spreads from 0.0 pips. Blackbull similarly provides a range of account options including Standard, Prime, and Institutional, catering to varying trader requirements. Vantage features accounts like STP Standard and Raw ECN, with the latter being more favourable for scalpers due to lower spread starting points. AvaTrade simplifies choices with a standard account and a dedicated account for options trading, while XM flaunts a variety of accounts such as Micro, Standard, and XM Zero accounts, where each serves a different trading volume and investment preference.
Commission and Fee Structure
My assessment highlights that each broker implements a distinctive commission and fee structure:
Pepperstone: Charges commission on the Razor account only, typically around $3.50 per 100k traded.
Blackbull: Imposes a commission starting from $3.00 per lot on its Prime account.
Vantage: The Raw ECN account attracts a commission of $3.00, while the STP Standard account comes without commission.
AvaTrade: Generally does not charge commissions, as costs are incorporated within the spreads.
XM: The XM Zero account includes a commission fee of $3.50 per $100,000 traded, while other accounts operate on a no-commission model.
Spreads and Leverage Options
Spreads and leverage are crucial in trading, so here's how they stand:
| Broker | Minimum Spread | Leverage Up To |
| --- | --- | --- |
| Pepperstone | From 0.0 pips | 30:1 |
| Blackbull | From 0.1 pips | 500:1 |
| Vantage | From 0.0 pips | 500:1 |
| AvaTrade | From 0.9 pips | 30:1 |
| XM | From 0.0 pips | 888:1 |
Leverage varies quite significantly, with Blackbull and Vantage offering high leverage options up to 500:1, whereas Pepperstone and AvaTrade limit leverage to 30:1 in alignment with regulatory restrictions. It's important to note that high leverage increases risk as much as potential reward.
The minimum deposit requirements also show considerable variation across these brokers, often reflecting the target market of each account type. Typically, standard accounts may have a lower minimum deposit requirement, while premium or zero-spread accounts might necessitate a higher starting balance.
Advanced Trading Tools
In my analysis of brokers providing unlimited MT4 demo accounts, I have identified various advanced trading tools that cater to diverse trading strategies and preferences, be it in forex, indices, metals or commodities.
Technical Analysis Software
I've observed that most brokers offer MetaTrader (MT4 and MT5) due to its comprehensive package of technical analysis tools. MT4 and MT5 provide an array of charts, indicators, and graphical objects to enhance market analysis. With TradingView integrated into certain brokers like Pepperstone, traders gain access to a more user-friendly interface and additional advanced charting capabilities.
MetaTrader: Dominant for forex technical analysis with customisable charts and indicators.
TradingView: Known for its intuitive charts and a vast array of technical analysis tools.
Social Trading Platforms
Social trading platforms like ZuluTrade and DupliTrade enable traders to follow and copy the trades of experienced traders. This can be invaluable for new traders or those looking to diversify their strategy.
ZuluTrade: Connects with MetaTrader platforms and allows me to replicate other traders' strategies.
DupliTrade: Facilitates automated copying, focusing on simplifying the trading experience.
Automated Trading Systems
Automated trading systems, which include expert advisors (EAs) in MT4/5 and cTrader's algorithms, permit traders to automate their trading. This allows traders to execute trades based on set criteria without manual intervention.
MetaTrader EAs: I can deploy automated trading strategies on currencies, metals, and more.
cTrader: Its algorithms are notable for precision and integration with cAlgo for customised bots.
Support and Educational Resources
In this section, I'll discuss the support and educational resources offered by brokers such as Pepperstone, Blackbull, Vantage, AvaTrade, and XM, which are pivotal for both beginners and experienced traders seeking to deepen their trading knowledge and skills.
Customer Service
I find customer service to be a critical aspect of a broker's offer. Pepperstone prides itself on providing 24/5 multilingual customer support, typically via phone, email, and live chat options. Blackbull Markets operates similarly, ensuring that traders can reach out at any hour during the trading week. Vantage boasts of swift responses through its direct customer support lines. When I consider AvaTrade, I note their substantial global reach with dedicated customer support teams. On the same note, XM supports its clients with assistance from personal account managers, providing a tailored service experience.
Trading Education
The educational resources provided by these brokers cater to all levels of trader expertise. My observations indicate that Pepperstone offers an extensive range of educational materials, including trading guides and webinars. Blackbull Markets complements this by hosting an education centre replete with resources for both novices and veterans. At Vantage, I see a focus on educational videos and trading strategies, whereas AvaTrade features a collection of eBooks and an exclusive education section called 'AvaTradeGO' for on-the-go learning. XM distinguishes itself with its free Forex webinars and unique educational videos, which are comprehensible even to a beginner.
Community and Webinars
Engagement with community forums and participation in webinars can be extremely beneficial. Pepperstone and XM frequently organise webinars led by industry experts providing real-time market insights. Blackbull extends its community support through social media and interactive webinars that encourage skill development. When I look at Vantage and AvaTrade, I identify regular webinar series that cover a range of topics from trading strategies to market analysis, ensuring that both new and seasoned traders have access to continued learning opportunities.
Considerations for Real Money Accounts
When I transition from a demo to a live account, I am mindful that real money trading involves additional considerations regarding risk and market conditions. Let's explore these nuances.
Transitioning from Demo to Live
Trading with a live account marks a significant milestone in my trading journey. It's vital to ensure my strategies are robust and have been tested thoroughly within a demo environment, such as those provided by Pepperstone or Blackbull. Real money accounts, unlike their demo counterparts, reflect a psychological aspect of trading, where my emotional responses to profit and loss can significantly affect decision-making.
Risk Management Strategies
Effective risk management is paramount when trading with real funds. My strategies include setting stop-loss limits to protect my capital and applying prudent leverage. I remain acutely aware that slippage—a difference between the expected price and the execution price—can occur, especially during volatile markets, which might affect my trading costs and outcomes.
Example of a Risk Management Table: StrategyRisk Control MethodStop-Loss OrdersCapital PreservationLeverage AdjustmentLimit Potential LossesContinuous EducationStrategy Refinement
Differences in Trading Conditions
When trading with brokers such as Vantage or XM, it's crucial to recognise that demo accounts may not always perfectly mirror the live market conditions. Live accounts are often subject to interest charges, or swaps, and can experience different levels of liquidity and volatility. My trading costs are also a primary consideration as they can affect profitability, including spreads and potential commissions that were not present when practising on a demo account. This knowledge equips me to adapt my trading strategies to real-world conditions effectively.
Conclusion
The brokers above offer no-expiry demo accounts. All brokers should offer demo accounts with no time limits, but most do not. I plan to keep this list up-to-date and add more brokers to it in the future, so check back here anytime you need a demo account with no expiration.
Do you know of another broker that offers unlimited MT4 demo accounts? Leave a comment below, and I'll add them to the list. Thank you to those who have already suggested brokers.
Frequently Asked Questions
In this section, I aim to address some of the most common queries you might have regarding MT4 demo accounts and forex brokers.
What are the benefits of using an unlimited MT4 demo account for new traders?
Using an unlimited MT4 demo account allows new traders like yourself to practise trading without risk. It offers a realistic trading environment to develop your skills, test strategies, and gain confidence without the fear of losing real capital.
How do brokers with low spreads enhance the trading experience?
Brokers with low spreads can significantly improve your trading experience by reducing the cost per trade. This is particularly beneficial for frequent traders or those who operate with high volumes, as it can lead to increased profitability.
Which forex brokers are known for offering the best beginner-friendly platforms?
Brokers such as Pepperstone and AvaTrade are recognised for their beginner-friendly platforms. They provide intuitive interfaces, educational resources, and customer support, all of which are indispensable assets for newcomers to forex trading.
In terms of regulation and features, how do Forex brokers in Malaysia compare?
Forex brokers in Malaysia are regulated by local authorities, offering a balance of protective measures and a suite of features tailored to the needs of local traders. They often provide competitive spreads, diverse account types, and localised support.
Can traders in the USA access Pepperstone's services?
Traders in the USA unfortunately cannot access Pepperstone's services due to strict regulatory requirements. However, they can consider other prominent brokers that are regulated and authorised to operate within the United States.
What should one look for when choosing the best forex broker for MetaTrader 4?
When selecting the best forex broker for MetaTrader 4, you should consider factors such as regulation, platform stability, customer support, execution speeds, and the quality of additional services like educational materials. These are crucial for a reliable trading experience.